Lnk.Bio Brevo integration
Automate your linkinbio experience with the official Brevo and Lnk.Bio integration.
The official Lnk.Bio Brevo integration makes it easy to sync your newsletter leads from Lnk.Bio to Brevo. With a 2-minute, no-code, onboarding process, you will be able to automatically sync in real time all the leads you receive on Lnk.Bio to your Brevo lists.
Main integration features
Sync newsletter leads
Completely automated
Realtime
No manual input required
No coding required
No exports required
Included in plans
Unique
Agency/Multi-account
Currently integrated by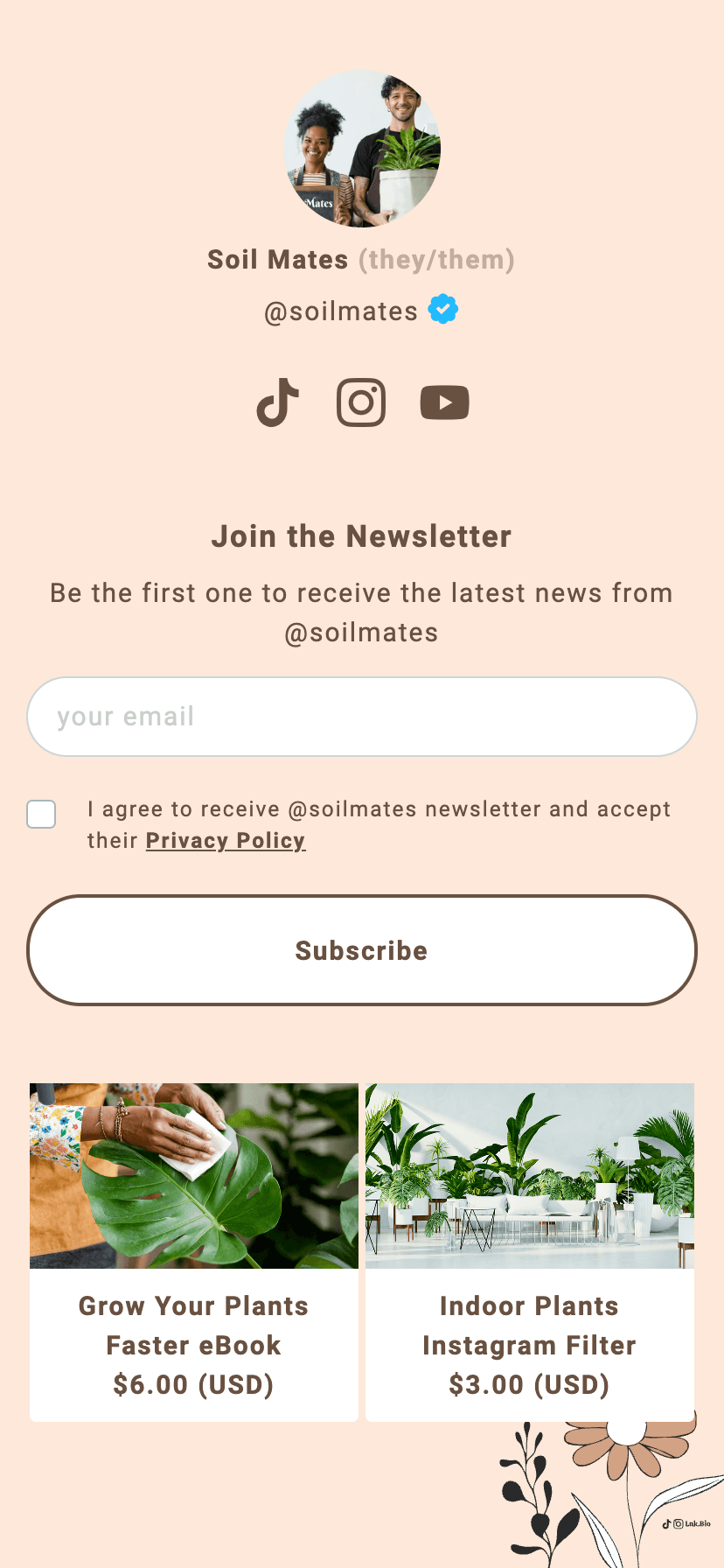 Other services that integrate with Lnk.Bio